Dough Lab had very humble beginnings, starting out in the home kitchen of our founder Hana Makarim in December 2017. From there, the brand quickly expanded to a fully professional kitchen, creating a delicious spread of delectable hand-crafted cookies using only the highest quality and natural ingredients. In 2019, Dough Lab opened its first shop in Senopati, Kebayoran Baru.
Today, Dough Lab has grown to 20 locations across Jakarta, Tangerang, Depok, Bekasi and Surabaya. In addition to our premium, artisanal baked cookies, we offer variants of soft serve ice cream ( with cookie! ) and also great coffee pairings on our beverage menu.
A unique characteristic of Dough Lab are its "cookie personalities". Throughout her life, Hana has been surrounded by strong, unique women who have inspired her. The cookie personalities of Dough Lab are an acknowledgement to those women in her life. The OG, the first of Hana's cookie personalities, a bite-sized chocolate chip cookie, is your classic loveable girl next door. Another favourite, The Flower Child, a vegan cookie filled with chunks of dark chocolate, represents someone who is compassionate and hopeful. Dough Lab is guided by Hana's unwavering commitment of using only the highest quality ingredients. Hana and her team take as much pride and care in creating the personality for each cookie as they do in creating the actual cookie itself.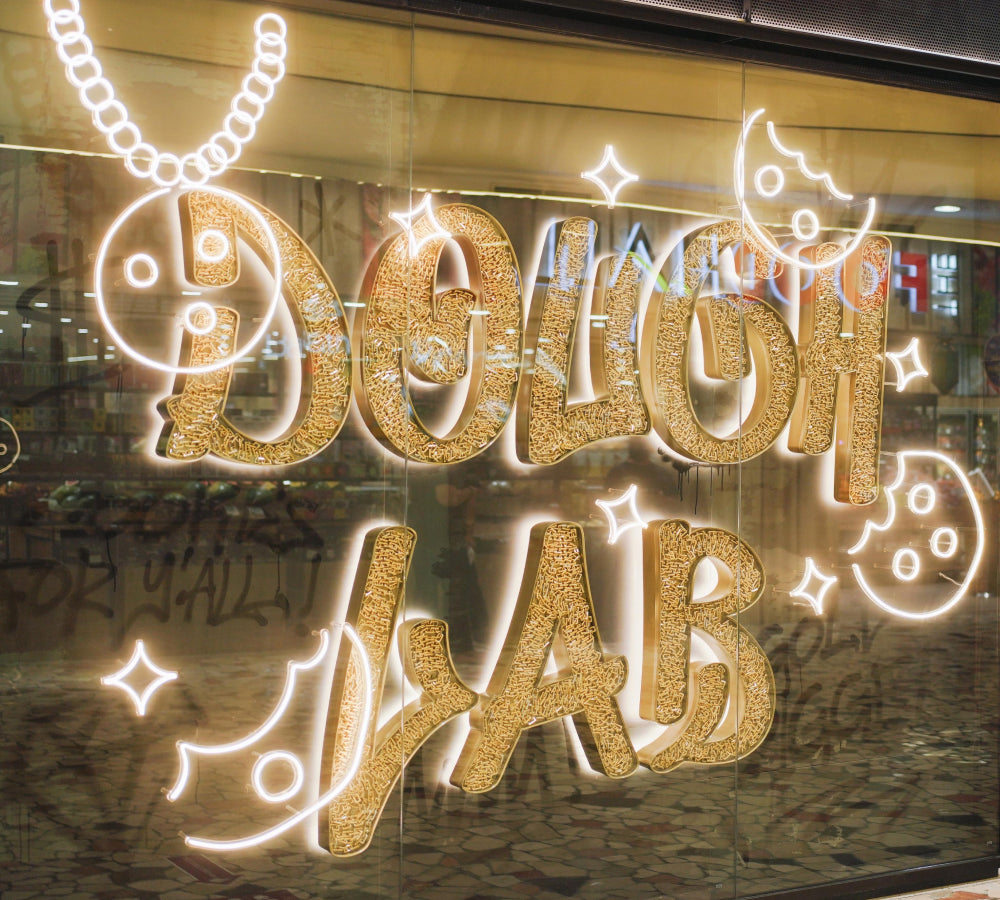 20 Locations across Jakarta & Surabaya.
Find the nearest Dough Lab stores.