OUR COOKIES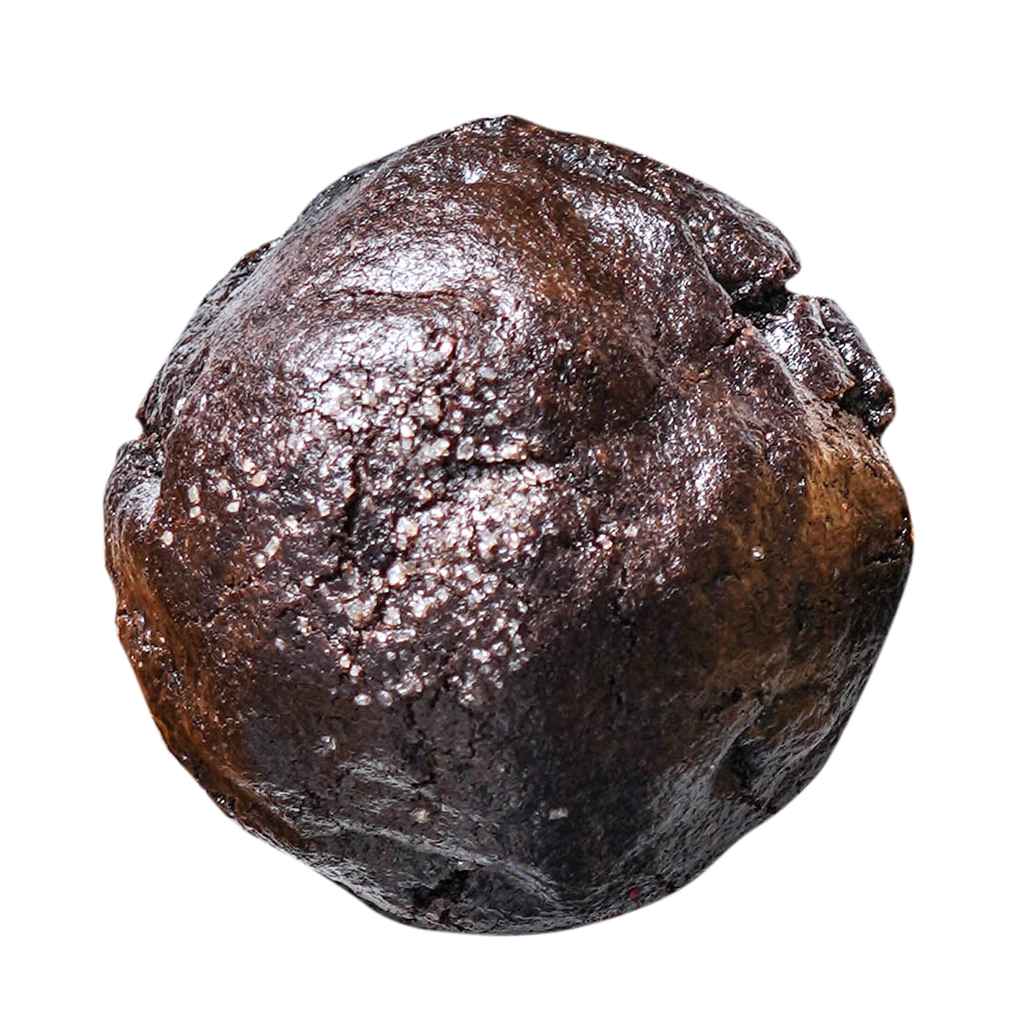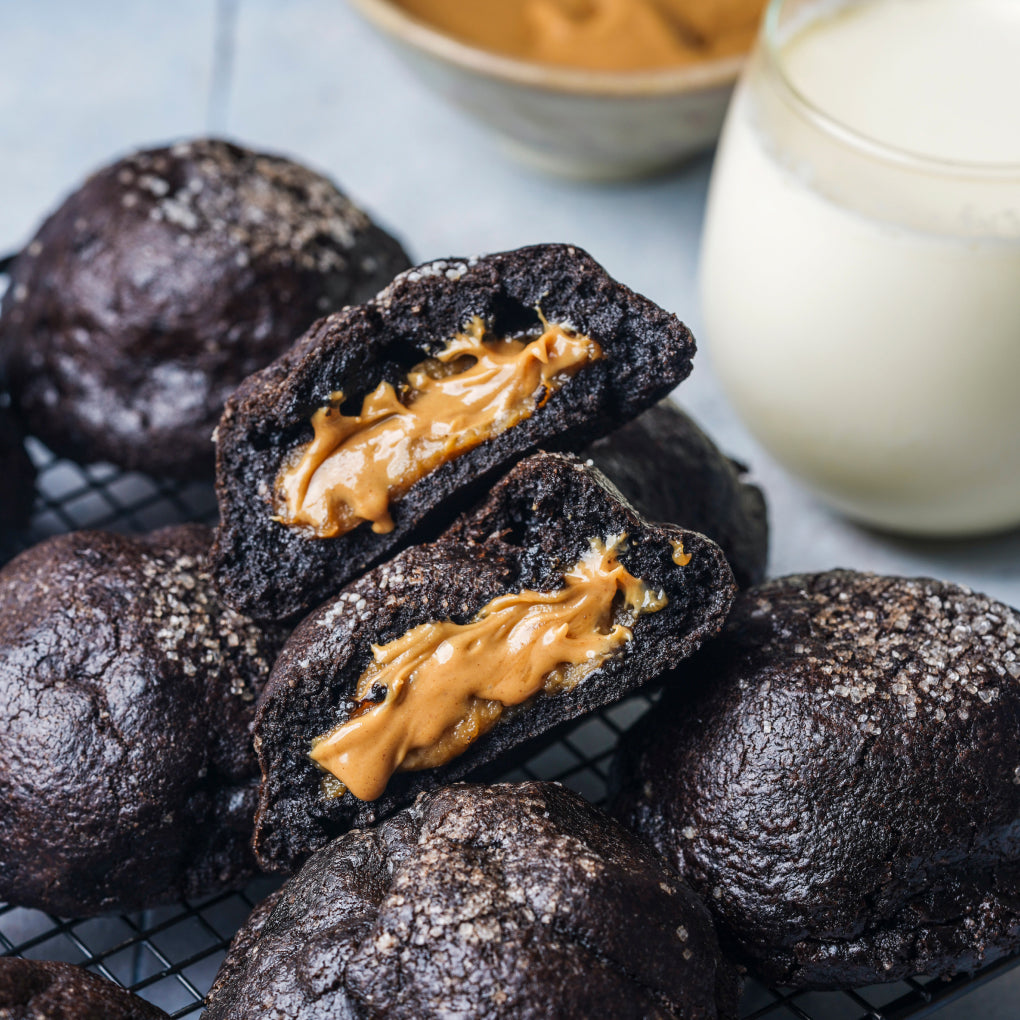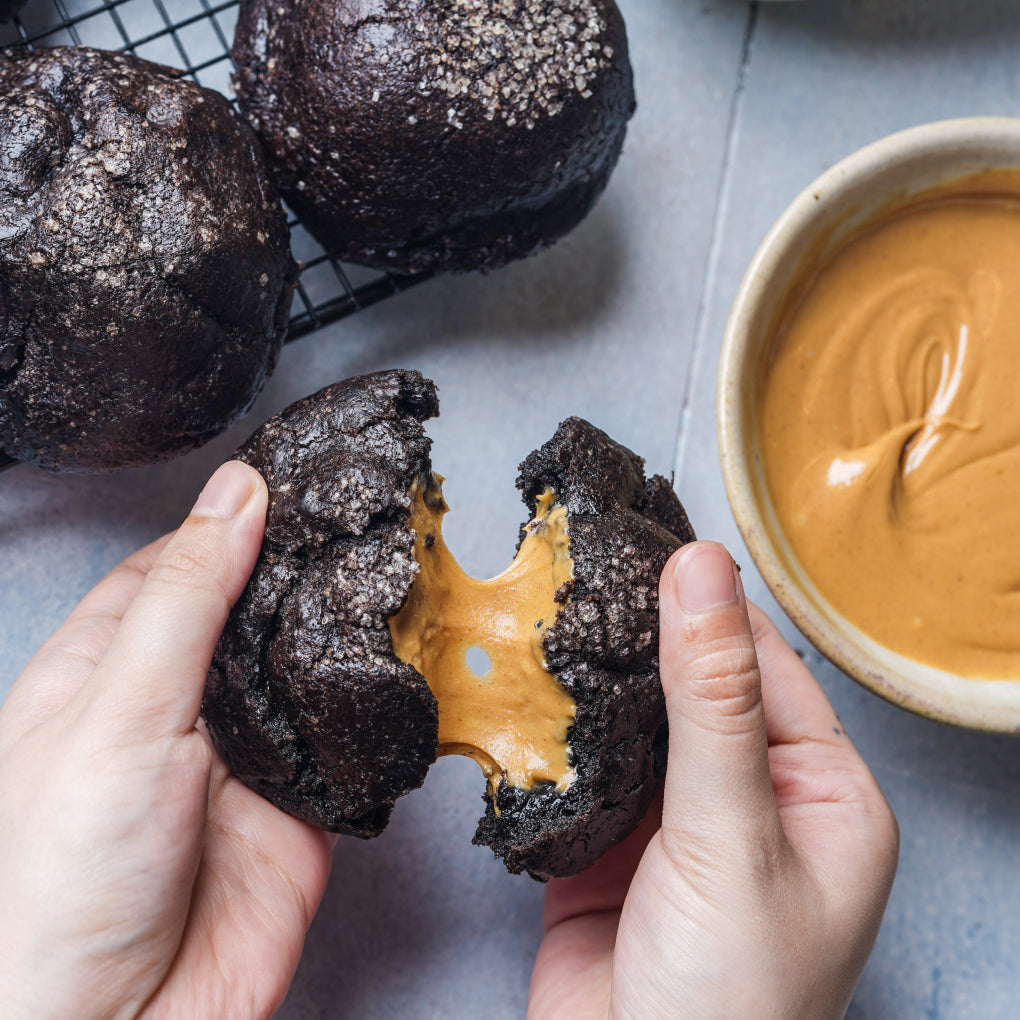 Dark chocolate cookies with molten peanut butter filling.
About The Cookie
Pack it up pack it in let me begin
Made out of brown sugar and whipped cream
Know what you want like a gold digger
Tear the dark crust as you go deeper
Cookies rules everything around me
Get the money, peanut butter fill yaaaaa'll.
Flour, pure butter, brown sugar, cane sugar, peanut butter, whipping cream, cocoa powder, corn starch, sea salt, baking soda, vanilla.
In the unlikely event that you do not consume these cookies wihin 24 hours, please refrigerate in an airtight container for up two weeks, or freeze for up to 3 months. You can zap them in the microwave.
We ship our Cookie within the area that covers one-night-delivery shipping from South Jakarta. To ensure your cookies arrive in the freshest condition, at this time we are unfortunately unable to support shipping to international locations.