OUR COOKIES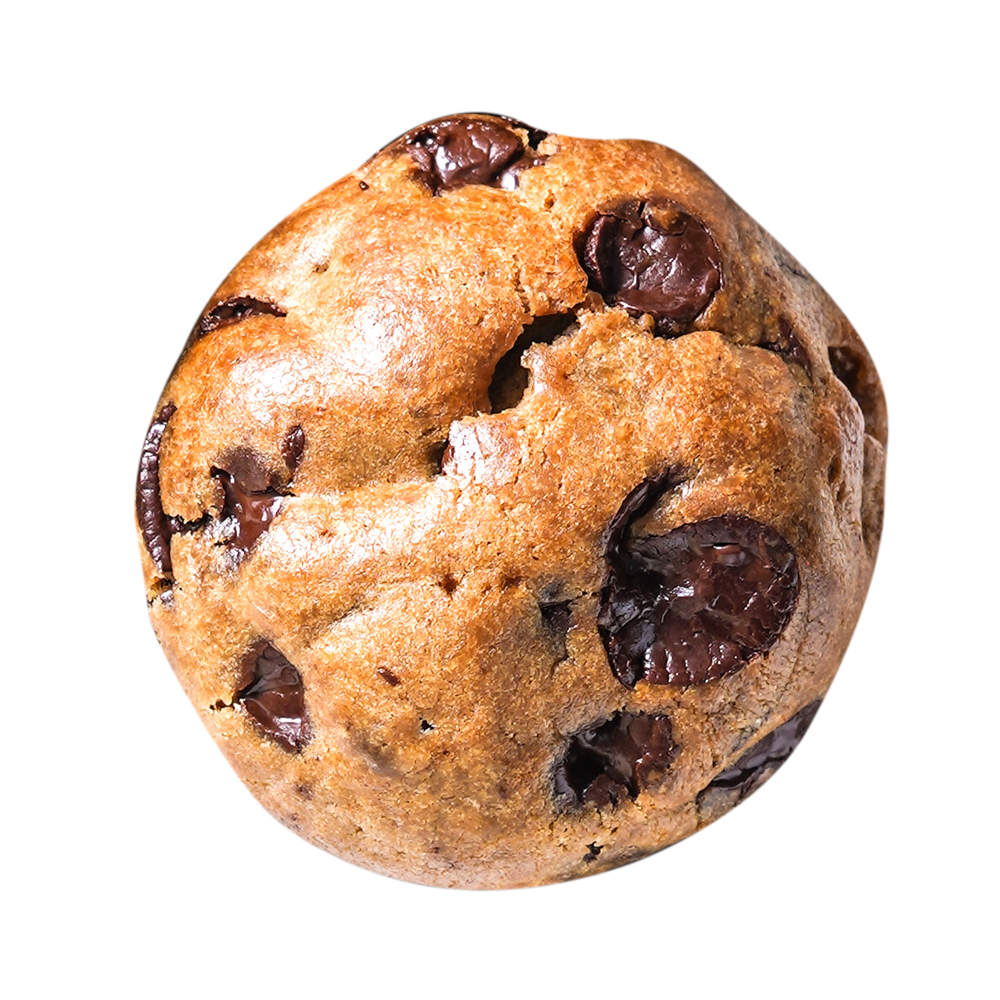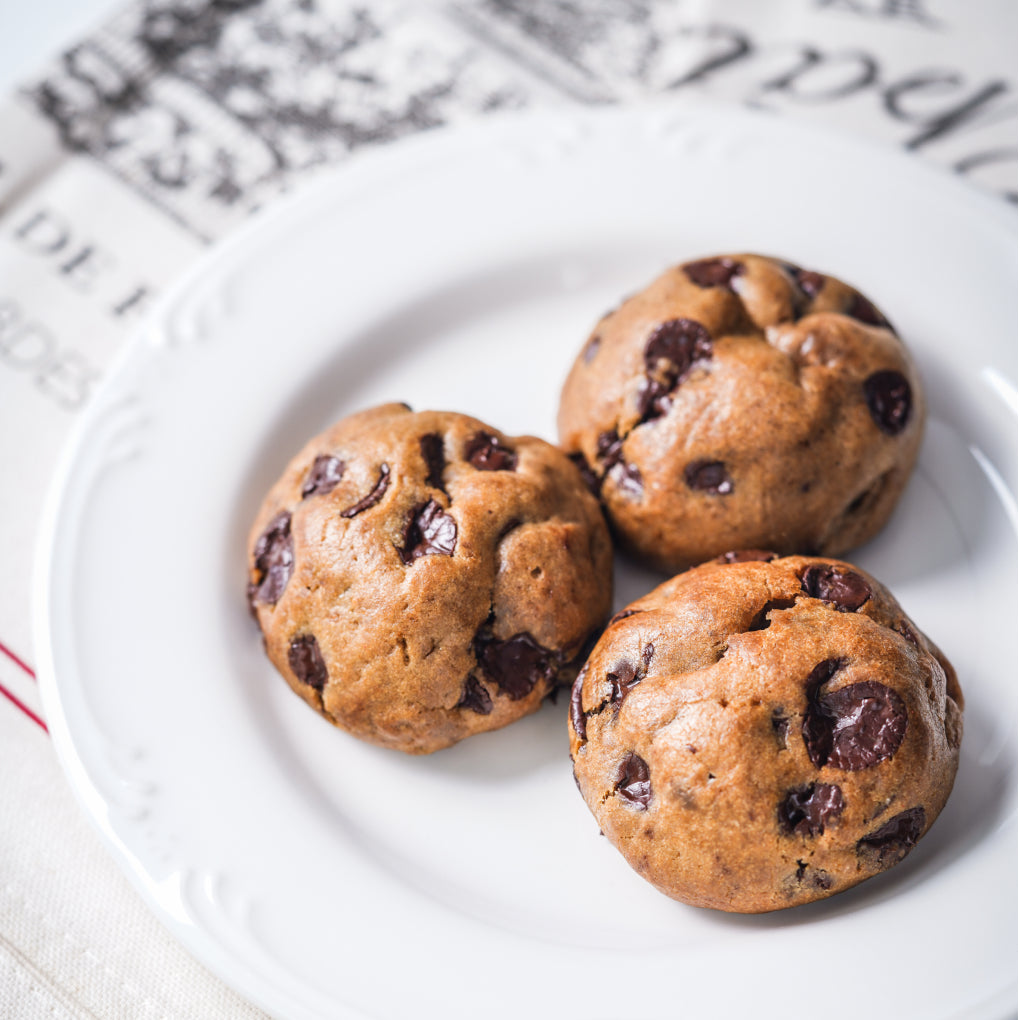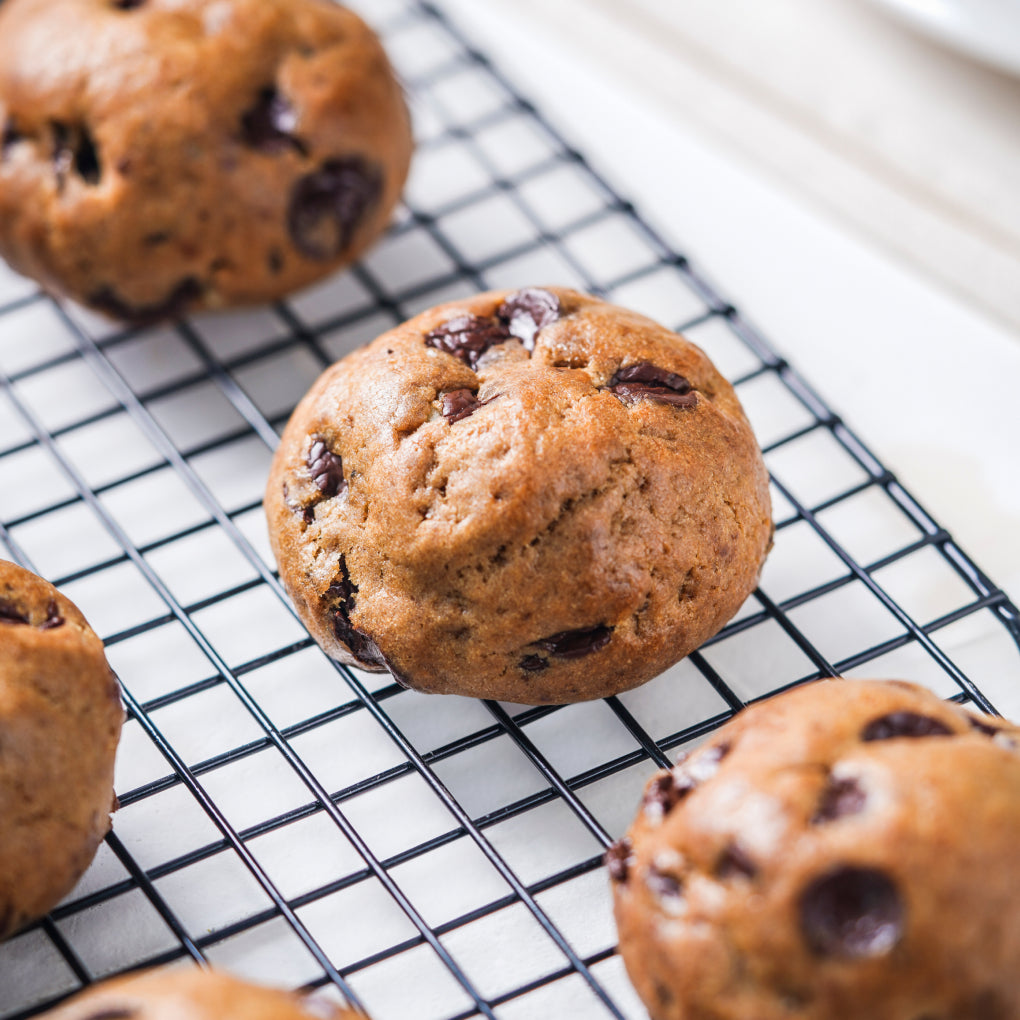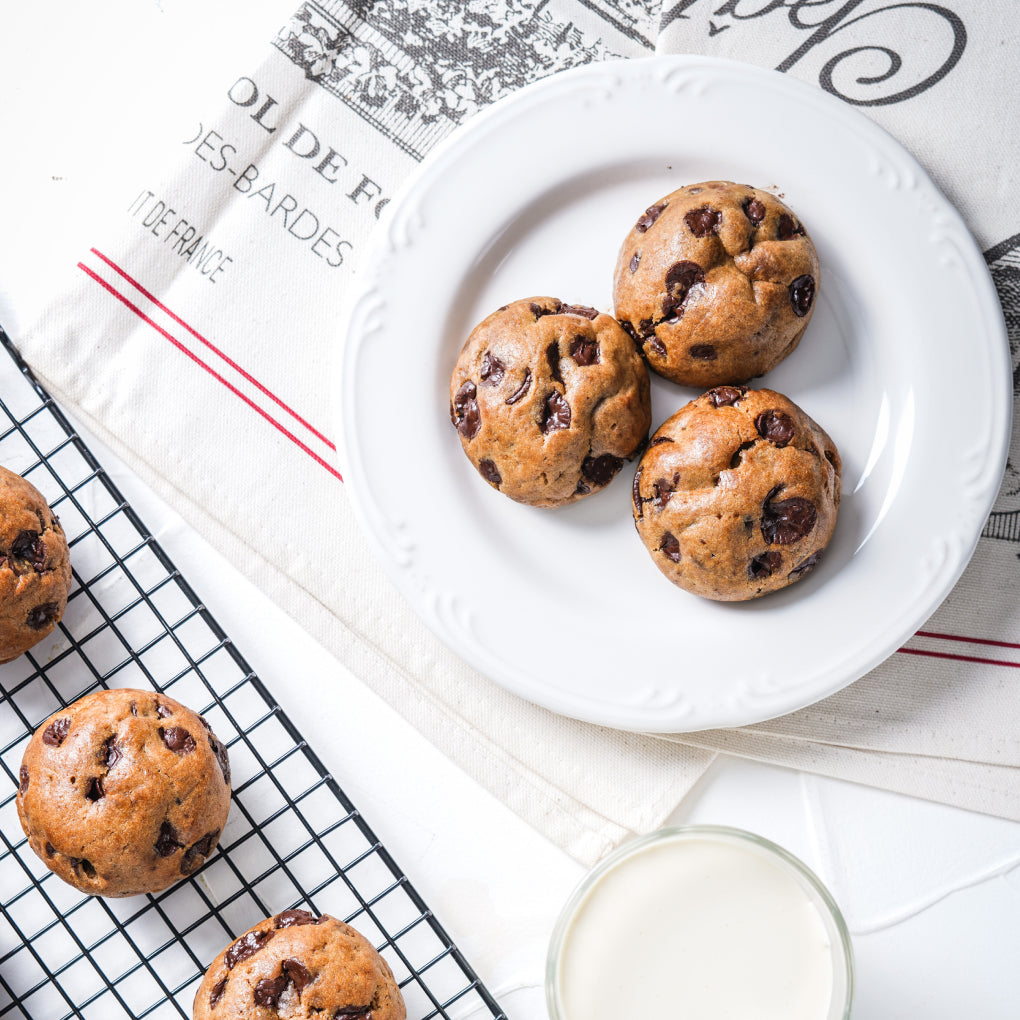 Vegan cookie with organic coconut oil, coconut milk, dark chocolate chunks and organic brown sugar. 100% plant based.
About The Cookie
The most commpasionate of them all, this cookie is made with 100% plant-based goodness, with organic coconut oil, dark chocolate chunks, and organic brown sugar. Being egg and dairy free doesn't stop her from being the softest, most luscious cookie in our girl gang! Favorite pastimes are bathroom karaoke, bingeing on fluffy bunny videos and giving peace a chance. She wants to create the smallest enviromental footprint. Maybe that's why we always find her barefoot.
Flour, dairy-free chocolate chunks, organic coconut oil, organic brown sugar, coconut milk, banana, sea salt, pure vanilla extract, baking soda.
In the unlikely event that you do not consume these cookies wihin 24 hours, please refrigerate in an airtight container for up two weeks, or freeze for up to 3 months. You can zap them in the microwave.
We ship our Cookie within the area that covers one-night-delivery shipping from South Jakarta. To ensure your cookies arrive in the freshest condition, at this time we are unfortunately unable to support shipping to international locations.