OUR COOKIES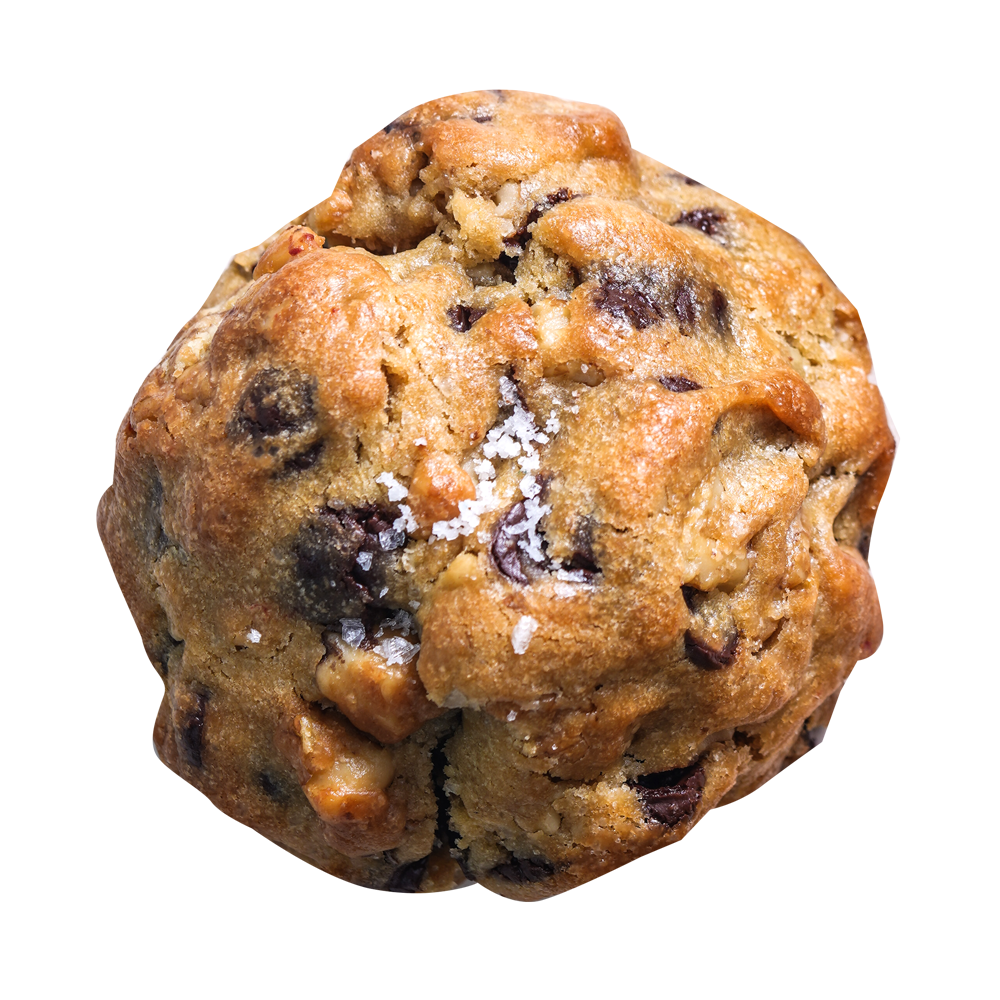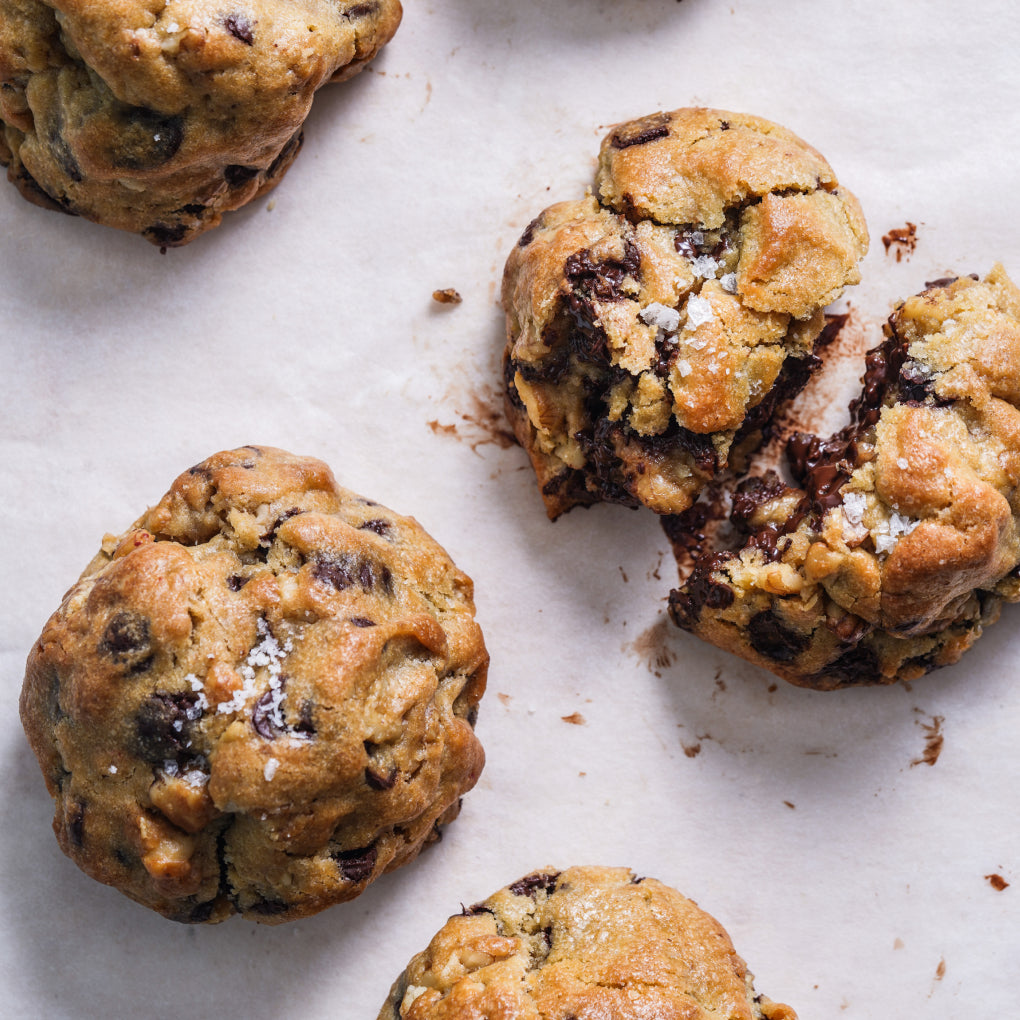 Giant chocolate chip cookie wih chocolate chunks and walnuts.
About The Cookie
Too modest to be a queen, too regal to be a commoner. Don't be fooled by her cool and hard exterior, for those bold enough to take a bite will discover her intense softness and oozing charm. Pure butter, dark chocolate chunks, whole walnut halves, with a sprinkle of only the finest fleur de sel. This grande dame is never too rich for your average Joe.
Flour, pure butter, brown sugar, sugar, walnut halves, whole eggs, pure vanilla extract, chocolate chips, sea salt, baking soda.
In the unlikely event that you do not consume these cookies wihin 24 hours, please refrigerate in an airtight container for up two weeks, or freeze for up to 3 months. You can zap them in the microwave.
We ship our Cookie within the area that covers one-night-delivery shipping from South Jakarta. To ensure your cookies arrive in the freshest condition, at this time we are unfortunately unable to support shipping to international locations.