OUR COOKIES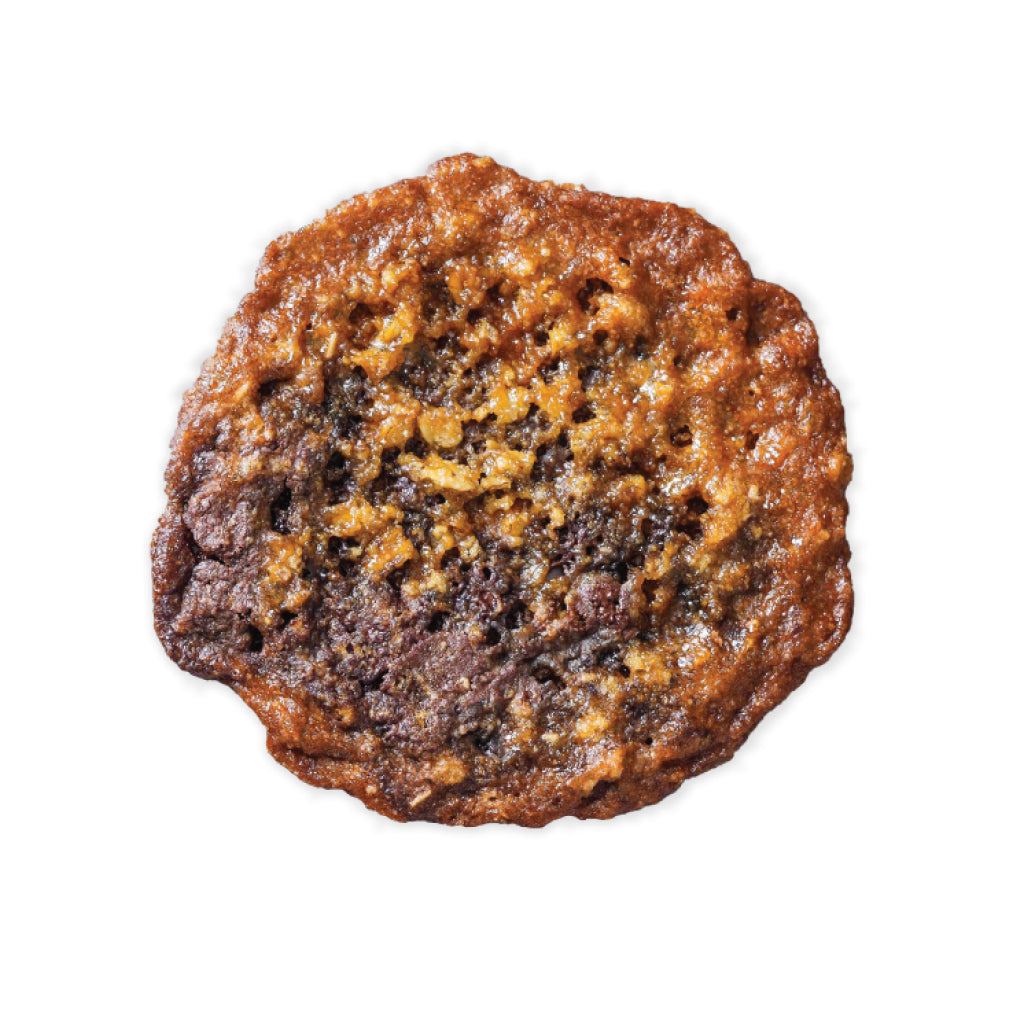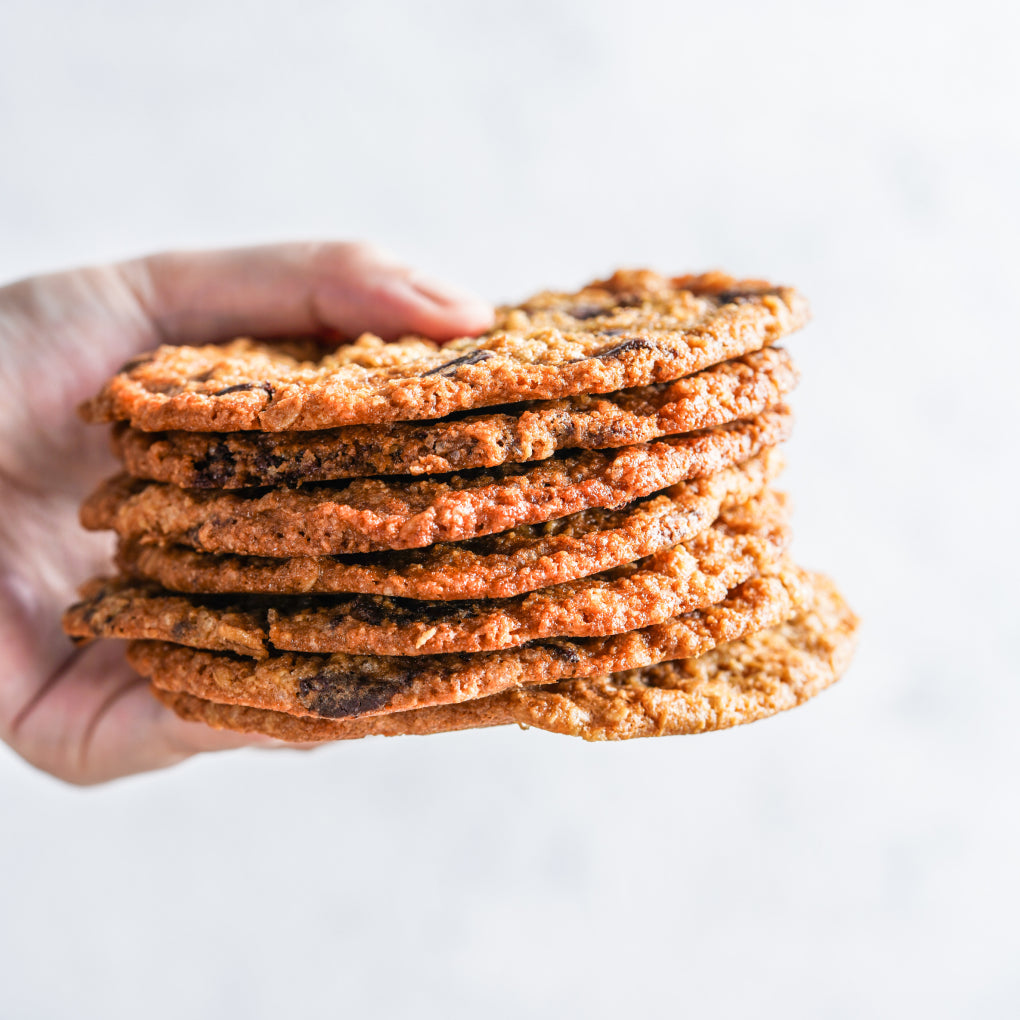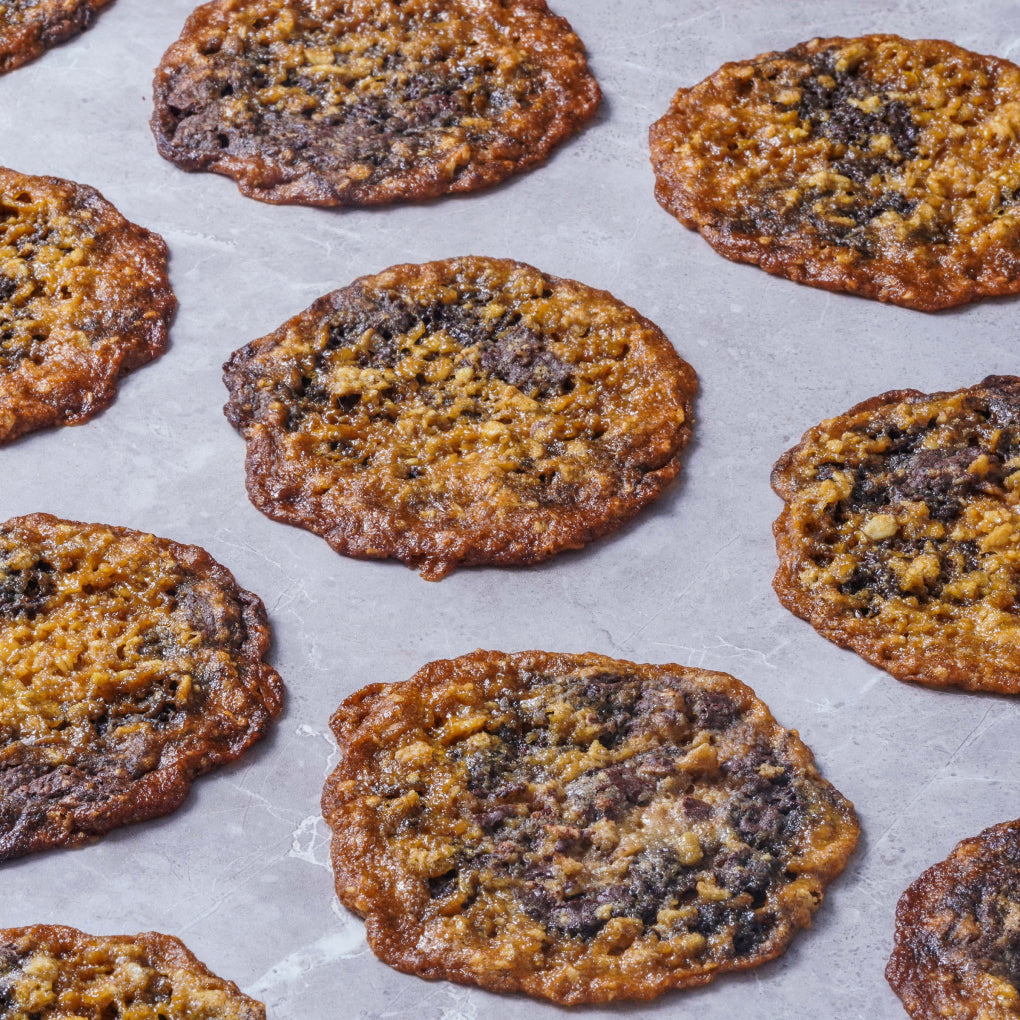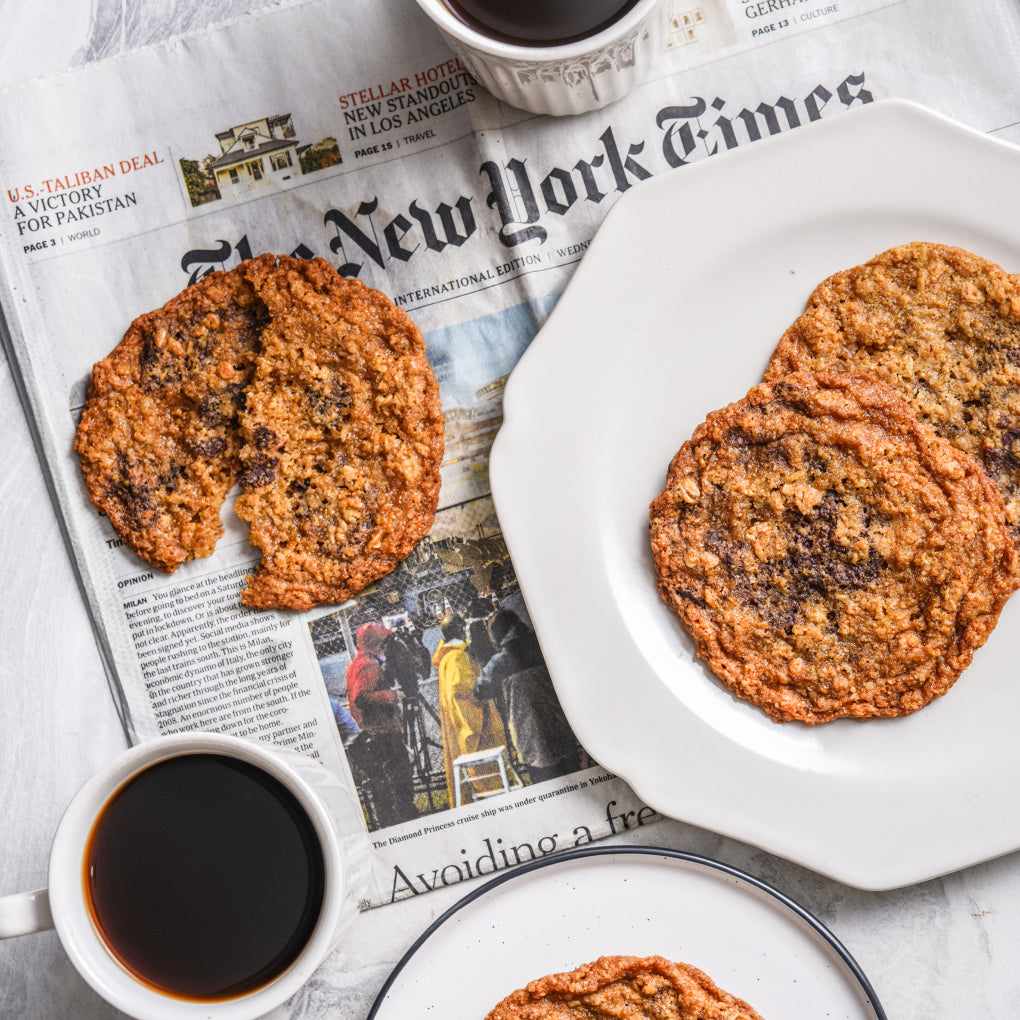 Glutten free chocolate chip cookies.

About The Cookie
Coffee addict by day, wine lover by night, this classy lady is worldly, well-travelled and fashionable. Crispy around the edges, but chewy at her core. She is very particular about what she puts into her body - almond flour, organic brown sugar, organic rolled oats, and premium dark chocolate. She wears sneakers by day, Mahnolos at night, perhaps a reason why her physique is all lace-like. Oh, and by the way...she's GLUTEN FREE!!!
Almond flour, corn flour, pure butter, brown sugar, granulated sugar, dark chocolate chips, rolled oats, eggs, vanilla extract, sea salt, baking soda.
In the unlikely event that you do not consume these cookies wihin 24 hours, please refrigerate in an airtight container for up two weeks, or freeze for up to 3 months. You can zap them in the microwave.
We ship our Cookie within the area that covers one-night-delivery shipping from South Jakarta. To ensure your cookies arrive in the freshest condition, at this time we are unfortunately unable to support shipping to international locations.